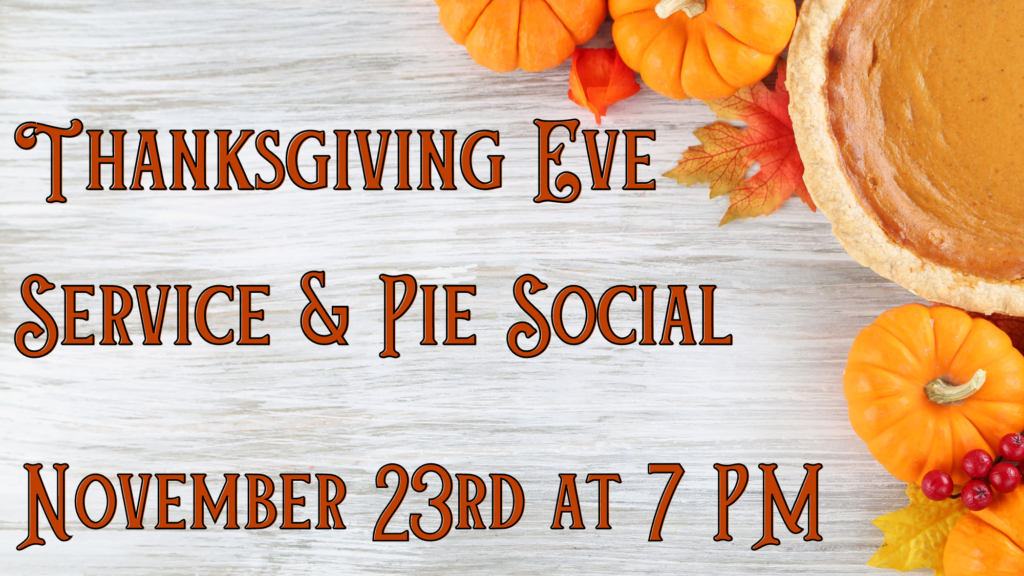 The history of the pie has its roots in ancient Egypt and Greece. The ancient Greeks ate pie though it was of the savory type with meat in an open pastry shell. The Romans may have been the first to create a pie that included a top and bottom crust….The increased popularity of the sweet fruit pie or tart is often credited to the folks of 16th century England. Elizabeth I was known to be fond of cherry pie.1
Who knew I'd have so much in common with Elizabeth I?
I mean, really, who DOESN'T like pie? Oh, there may be a few of you out there, but I'm thinking that maybe you just haven't met the right pie for you yet.
Whether it's sweet like Elizabeth I's cherry, or savory, like Marie Callender's chicken pot pies (one of Pastor Bruce's favorites), or creamy like the French Silk which Pastor Lisa thinks just may be a taste of heaven on earth, pies come in many shapes, sizes and varieties, but all of them have one thing in common: They are all welcome at our upcoming Thanksgiving Eve Pie Social!
We will begin that evening with worship at 7 p.m., and then we will all head down to Fellowship Hall where we will sample some of the best pies on the planet (hey, are you gonna doubt your pastor?)
So whether you want to show off your culinary skills, or you just want to stop at Publix and bring one of their delightful offerings, or even if you just want to eat pie and don't have time to bring anything yourself, please join us on Wednesday, November 23 to give thanks to our God for life, love, and of course, pies!
1From: Pie•ology: A Full Filling Story
November 18, 2011 by Jennifer Harbster