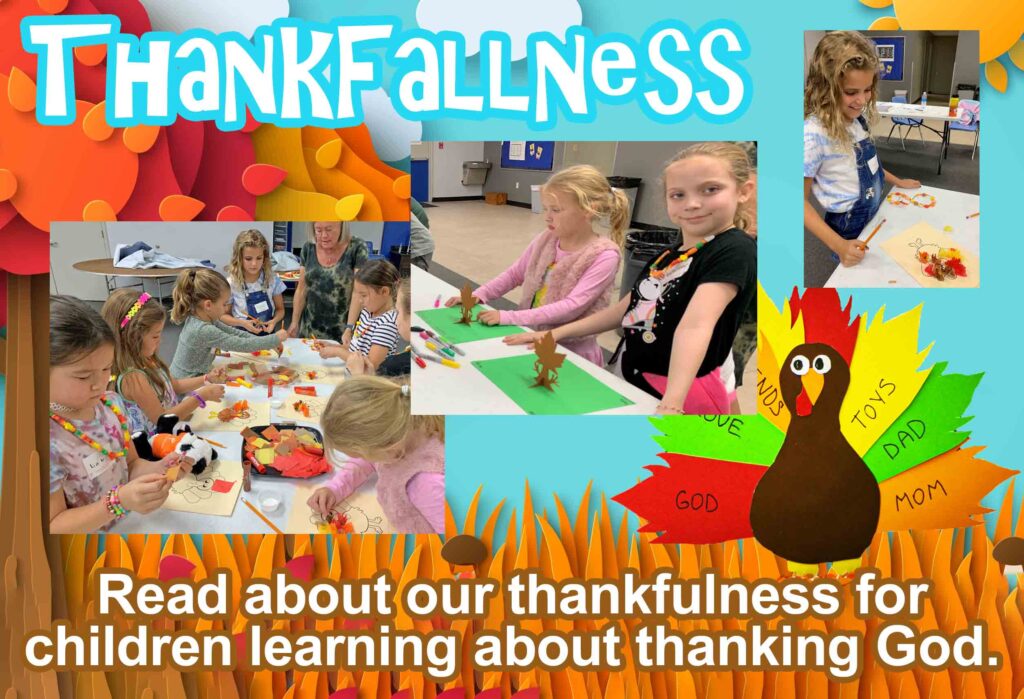 From cornucopia trail mix holders to turkeys with tissue paper wings, our elementary aged friends had fun and learned the importance of thanking God at our recent Fall Thankfullness event.
Student and Family Coordinator Lori Bell and her assistant Dani Mishall engaged the kiddos in several fun activities, including a candy corn relay race, making thankfulness trees and playing Blow the Feather Across the Table with (what else?) a turkey baster!
Pastor Lisa gave a devotional using Bible passages on always being thankful and how when you count your blessings you will lose count of your troubles.
We have hosted two elementary events (The Backwards Party and the Fall Thankfullness Event) and one middle school event (Open Gym Night) this fall so far. Those events served a total of 62 children from 46 families, so that means a lot of kids got to have fun while hearing the message of God's love. Our Halloween Trunk or Treat event for children of all ages delighted hundreds of kids and their families.
Please enjoy some of the photos from the Thankfullness Event.