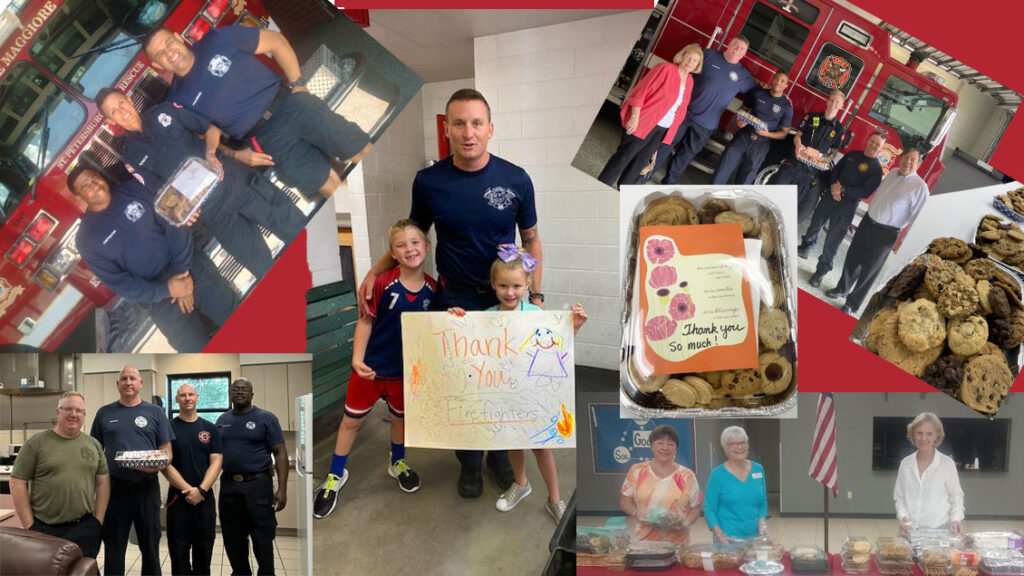 Last Sunday, our congregation once again reached out in love to our area firefighters to deliver cookies as part of our observation of God's Work, Our Hands Sunday (GWOH). For around ten or so years, LCC has carried on this tradition that was started by Rita Sewell to say "thank you" to our first responders. The fact that this year, GWOH Sunday fell on the anniversary of 9/11 made the deliveries to the firefighters even more poignant.
By the numbers, here is a recap:

30 cookie trays
+ 14 fire stations
+ tons of volunteers, including several families
= Lots of smiles for the firefighters and those who delivered the cookies to them, especially the kids who had fun visiting the fire stations!

A huge THANK YOU to all those who organized this event, which several volunteers reported, "was the best organized ever." And also a big thank you to all who made or bought cookies and who delivered them. Together, we were the hands of Christ, reaching out to our heroes to say thanks.