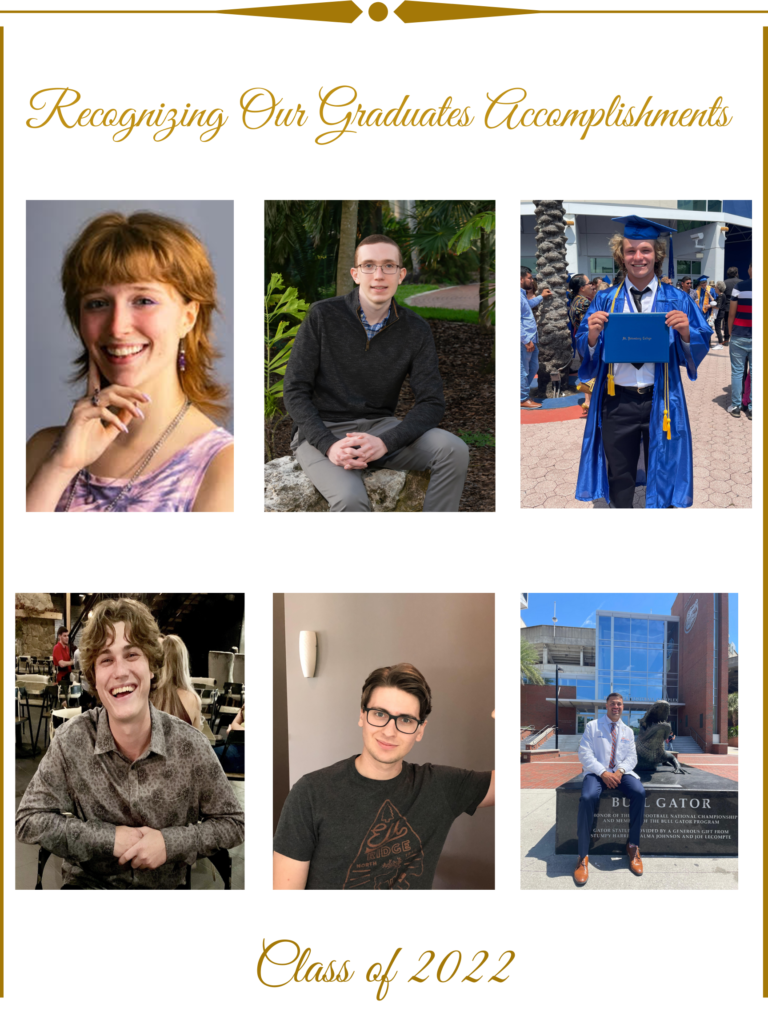 Congratulations to Our 2022 Graduates!
This Sunday in our worship time, please come and help us celebrate the accomplishments of all our graduates!
Our high school graduates, each of whom will receive handmade quilts from the congregation:
Abbie Garretson, who graduated as Salutatorian of her class at Gibbs High School. She will be attending Boston University
Jackson Culbreth, who also graduated as Salutatorian of his class at Lakewood High School. He will be attending the University of Florida
David Jensen Jr., who graduated Osceola High School while also completing an Associate's degree. He will be attending University of Central Florida Honors College
And our other grads:
Jacob Bassett, who graduated from Knox College with a degree in Creative Writing and a minor in business
Travis Bassett, who graduate from Florida State University with a Bachelor of Science: Commercial Entrepreneurship degree
Matt Mainelli, PT, DPT, who graduated from the University of Florida with a Doctorate in Physical Therapy
Jessica Silk University of Florida with a Doctorate in Physical Therapy
Congratulations to all our graduates and students on another year and chapter of your lives completed successfully. May God bless you in all your future endeavors.