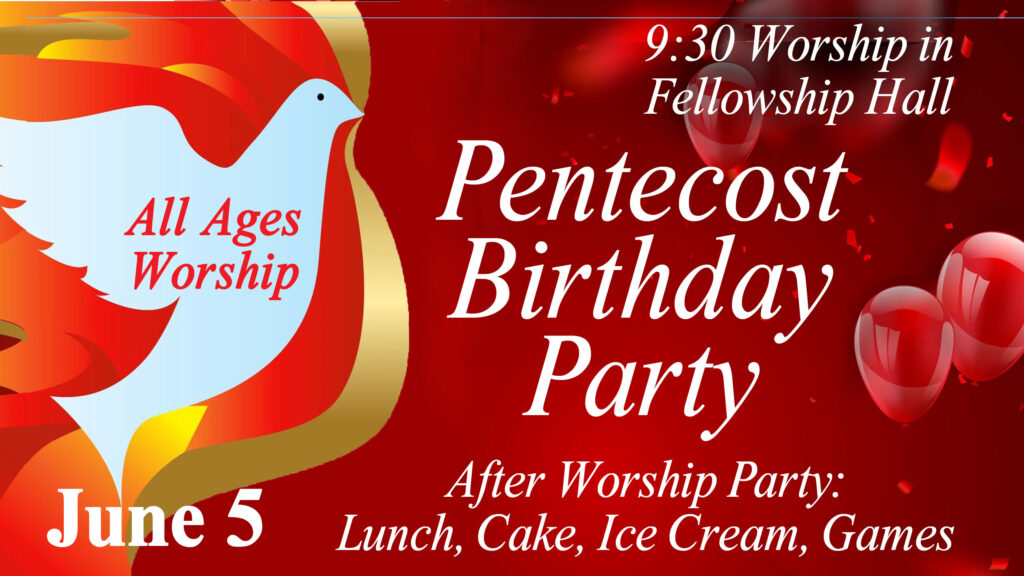 Pentecost Birthday Party June 5
Normally at a birthday party, we blow out candles. But on Pentecost, which is the birthday of the Church, the Holy Spirit provides flames that ignite our passion for ministry and life. Come join us for our one-of-a-kind, out-of-the-box Pentecost Birthday Party Worship Celebration on Sunday, June 5 at 9:30 in our Fellowship Hall.
Families of all shapes and sizes, singles and everyone else is invited to this celebration. You won't need to bring a gift; in fact, YOU'LL be the one getting the gift of God's Spirit!
We'll have fun, lively music, craft activities for kids of all ages (*wink *wink grandparents too!), act-it-out Scriptures and much, much more. Everyone will get a chance to get involved in worship. Even the adults will be invited to help with the sermon! We will have our worship band and choir along with some kids bells for the young to get involved.
And following our worship, we'll continue the party with lunch and games for all and—of course—birthday cake and ice cream!