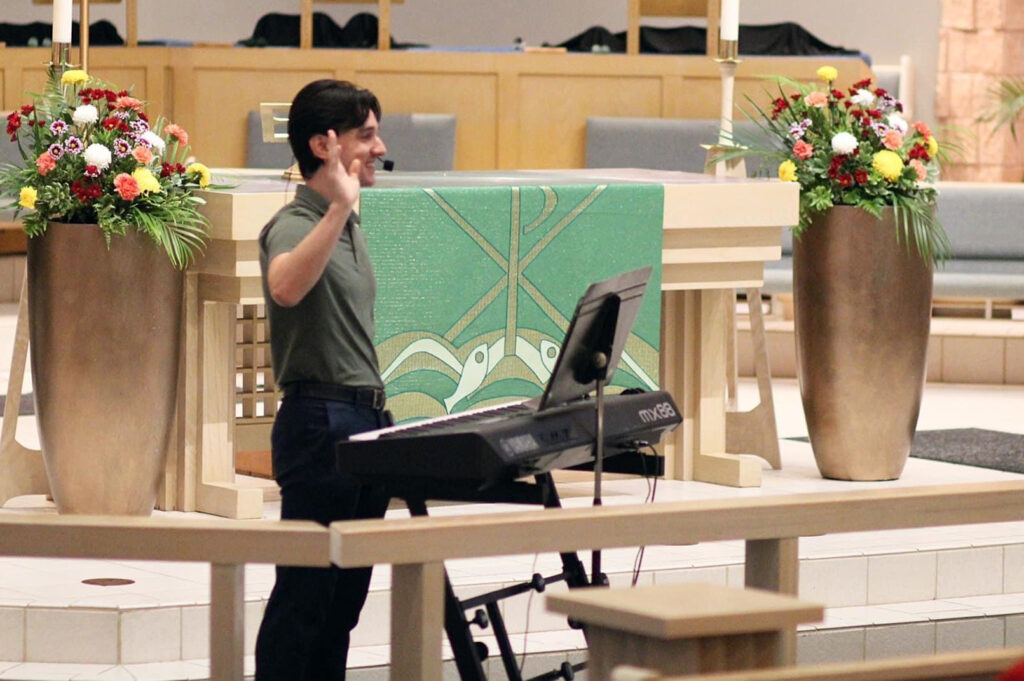 The excitement was electric as our own Matty Colonna began his tenure as the new LCCDS
Chapel Musician. He played several new songs that were familiar to many of the kids from
Vacation Bible Schools in the past, as well as some of the "oldies but goodies" that everyone
knows and loves. And he created dance moves and hand motions to go with the new pieces
that everyone loved yucking it up with.
And being the good sport that he is, Matty also played both pitcher and catcher, along with AV
Boss Anthony Noccolino, Pastor Bruce and Pastor Lisa, in a middle-school skit that taught the
youth about making judgments and grace.
We are off to a fantastic start with Chapel! Thanks Matty, for joining the team.