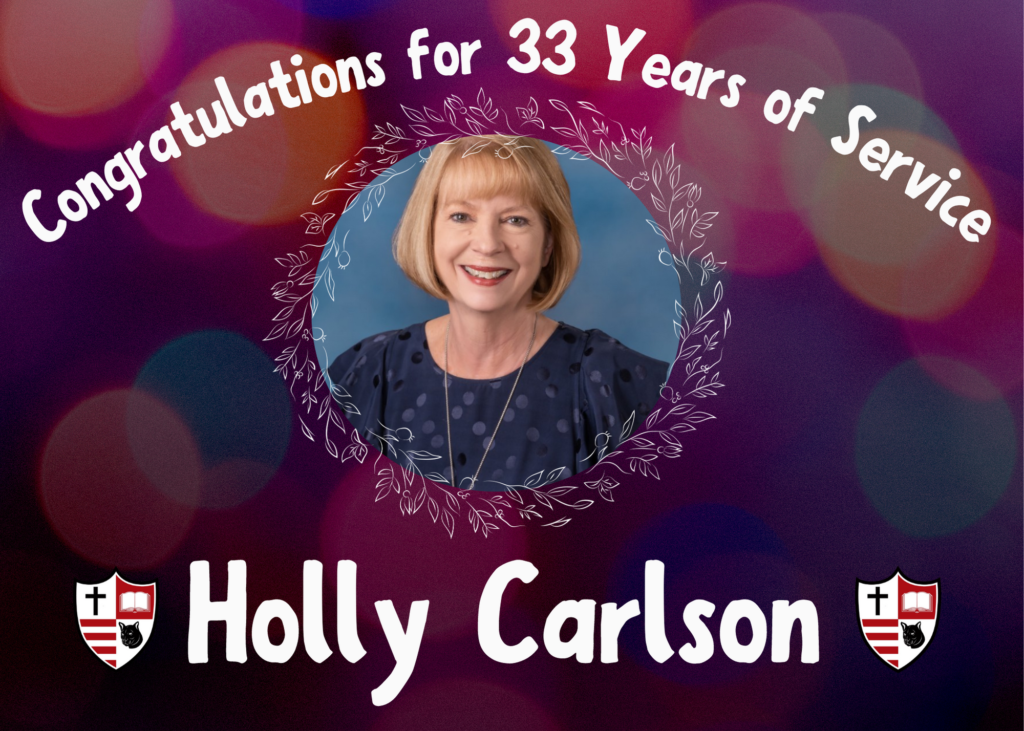 For everything there is a season, and a time for every matter under heaven. Ecclesiastes 3:1
After a life of service to our Day School that saw tremendous growth and development, and a commitment to both this church and the mission of education, we regretfully acknowledge the well-deserved retirement of Holly Carlson as Head of School from LCC Day School.
Please join us in congratulating Holly on her decision to retire as Head of School effective the end of the school year. Holly will wrap up 33 years of dedicated service to the school. We offer our heartfelt best wishes for her retirement and lots of joy and happiness as she embarks on the next chapter of her life.
The Board of the Day School, with the approval of the LCC Council, unanimously selected Mrs. Alexis Walker, current Head of the Middle School and Assistant Head of School, to assume the duties of Head of School on July 1, 2023. We look forward to working with her to continue the wonderful legacy Mrs. Carlson established during her tenure.
To help with the transition, Holly will remain with LCC Day School in a part-time consulting capacity until June 30, 2024. Mrs. Walker, as part of her role, will continue to work alongside the pastors and church staff, as she already does. Expect to see and get to know her better as she assumes these new duties for church and school.