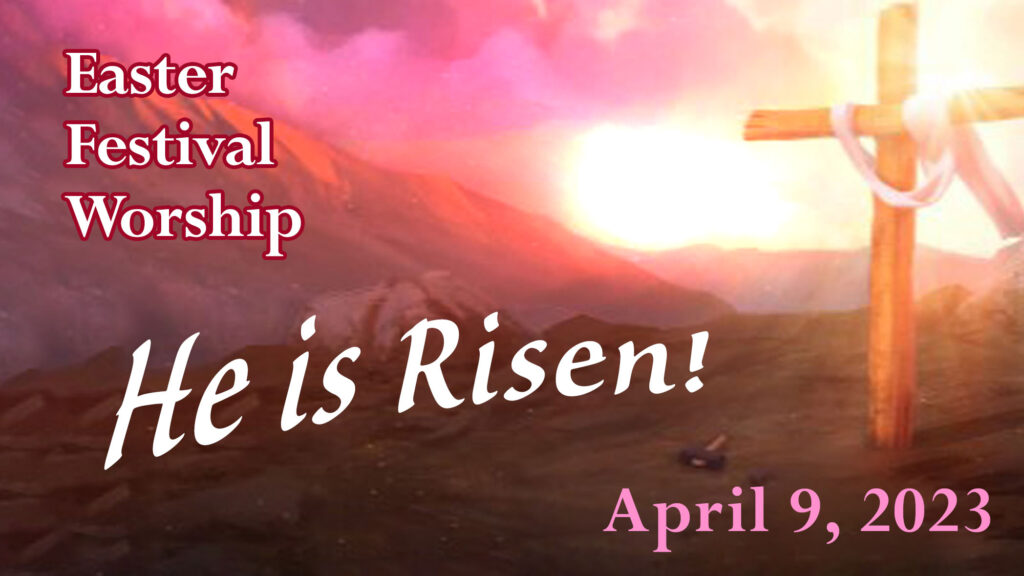 Easter is so big and so wonderful that just one worship service wouldn't cover it, so we have three opportunities for you to join us as we celebrate our Lord's resurrection! All will include Holy Communion.
The day begins with Sonrise Worship out on the Point at 7:00 a.m. As the sun begins its ascent, we honor our Lord's emergence from the tomb. We will have a bonfire to break the darkness of the night, and from that light we will light the Christ Candle. Then we will announce our Savior's resurrection with scripture and songs with guitar and piano accompaniment.
Starting at 8:00 a.m. we will offer breakfast on The Portico. The meal will feature mini quiches and egg bake casseroles, breakfast meats, pastries, fruit and beverages. All are invited!
Then at 9:00 a.m. we will offer our Festival Service in the sanctuary. We're really pulling out all the stops for this one as the service will feature a brass quartet and our very own LCC Bell Choir. It is at this service that our Alleluia will emerge from its soil, bringing with it lovely flowers to celebrate new life.
Immediately following this service we will once again offer breakfast, on the Portico but also in the Coffee Patio and in the narthex.
And finally, our 10:30 Contemporary Worship Service will be offered in the Fellowship Hall.
Come join us for lively Praise Band music and a Resurrection egg hunt for the kiddos.
So with all these options to celebrate our Lord's resurrection, your only problem will be, which service will I attend? Maybe the best answer is, ALL THREE!
Blessings to you during this Easter season!