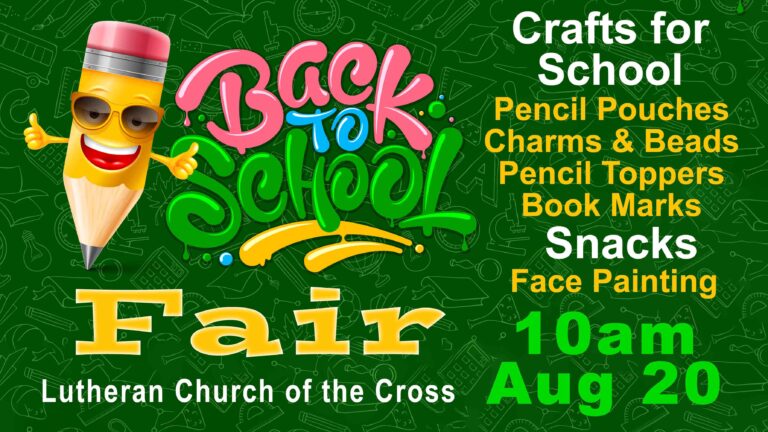 Now that the calendar page has turned to August, it's time to once again start thinking about SCHOOL! And to do that, we'd like to invite you to an exciting, family-focused event we're offering on Sunday, August 20 between the services. Our Back-to-School Fair will feature booths where your kids (or grandkids) can decorate their own pencil cases, make charms for the backpack tags they'll receive and have blessed at the 9:00 and 10:30 a.m. services, make pencil toppers and bookmarks, have their faces painted, have snacks and much more. Sponsored by the Youth and Family Ministry Team, the Fair is free and will be located in the Portico and Fellowship Hall areas.
For adults, we invite you to enjoy the enhanced coffee bar menu and take time to mingle and thank our Day School Staff and our teachers during this fellowship and fun time. For those who can help, we are looking for some additional hands to help at the craft booths. Everything will be set up and provided, but please either sign up in the narthex or contact Lori Bell at studentmin@mylcc.com if you can help kids with the school crafts.
School-aged children are invited to bring backpacks for blessing in either worship service. Our Day School Staff, Sunday School teachers and all other teachers will be installed and blessed at the 9 am worship. Mark your calendars and join us as we celebrate the return to school!