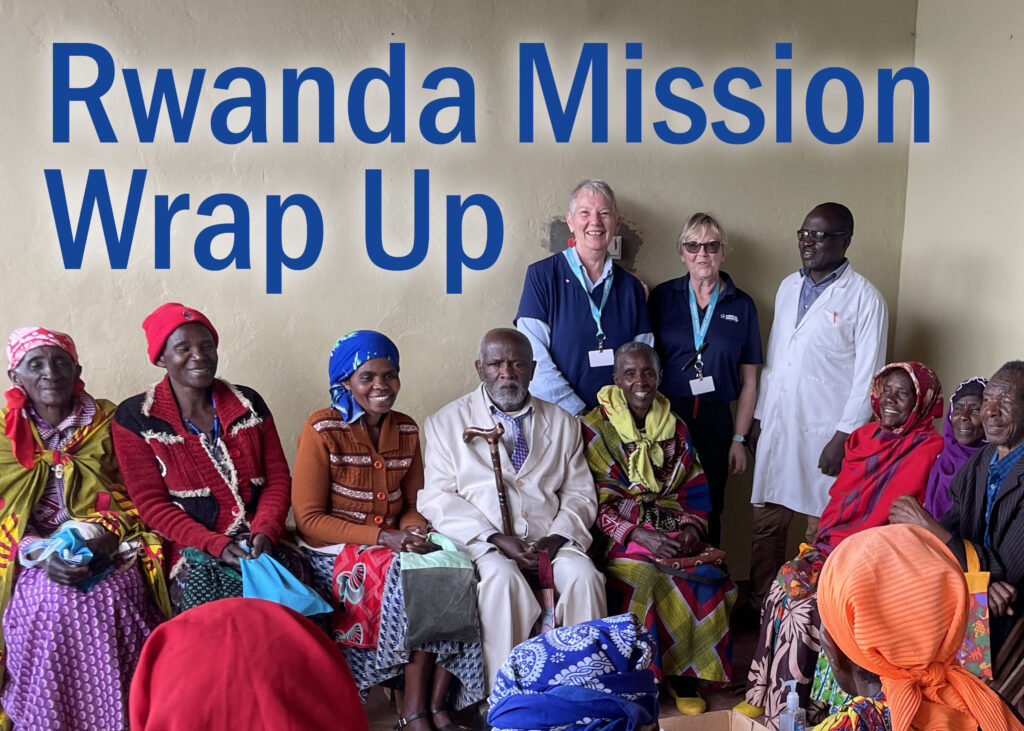 Cynthia and Ken Kesty recently completed two weeks of ophthalmology treatments for the people of Rwanda. They spent two weeks there, where with their team of 26 volunteers they saw 3,700 patients in total. Their days started early and were very busy, with the team serving about 250-300 people per day. Some of the things they accomplished include:
 125 cataract surgeries
 Giving out 2,500 pairs of glasses to folks, most of whom had never gotten glasses before
 Giving out 500 pairs of sunglasses
 Screening 300 hill children.
Most of them were healthy but some had bad infections and they received treatment. "We saw great need in the area," the Kestys said, "and the community and church were very supportive." The Kestys thank LCC members for their prayers. "God has gone before us and all around us each day!" they said.