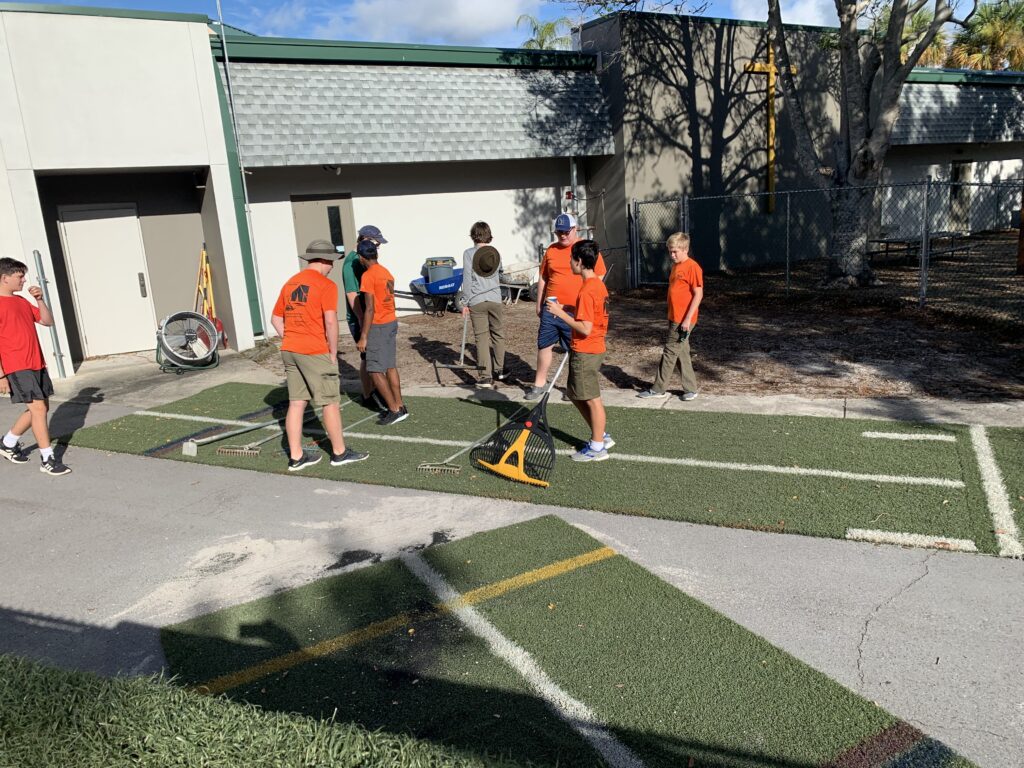 Gaga Ball Comes to LCC Courtesy of Jackson Dailey!
Everyone is going gaga over the creation of a Gaga pit at LCC. Our youth finally have a place to enjoy the outdoors! In August, Boy Scout Troop 219, led by our own Jackson Dailey, completed installation a Gaga Ball Pit and artificial turf for the LCC youth. This was Jackson's Eagle Scout project.
So, you may be asking, what in the world is Gaga? Well, gaga is a variant of dodgeball that is played in a gaga "pit". The game combines dodging, striking, running, and jumping, with the objective of being the last person standing. Players hit the ball at each other with their hands, and are eliminated if the ball strikes them on or below the knee.
Gaga began in the mid twentieth century and is thought to have originated at Jewish summer camps. Israeli counselors invented it to encourage safe physical exercise. Various explanations for why it is called gaga have been proposed. One theory is that ga-ga are the Hebrew words touch-touch. Another theory is that an Israeli counselor invented the game because he thought his summer camp youth were bored and "looked like a bunch of babies," and that the kids responded by chanting "goo-goo ga-ga." Whatever the origin of the name, it is a hugely popular game in summer camps and in schools, and we're excited to offer it here at our church.
LCC's gaga pit is in the fenced area near Fellowship Hall.  We hope to have a Gaga Ball tournament set-up soon for area church groups.