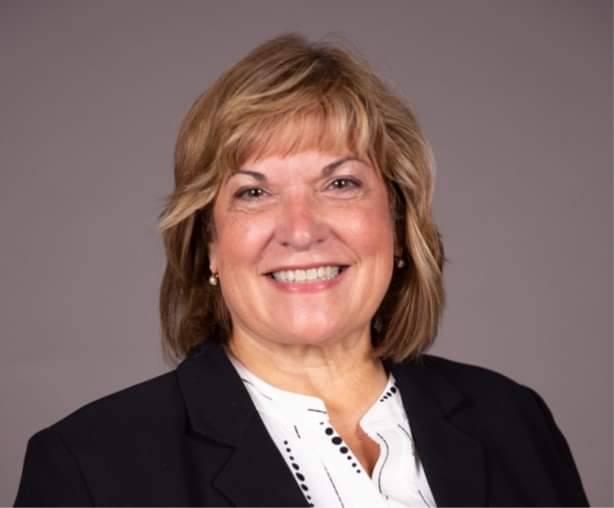 Of course, LCC rejoices when someone fulfills God's call to any type of ministry. But when someone responds to TWO of God's calls, THAT's something special. And when LCC knows they helped shape this person and her ministry, well, that's something to celebrate!
And celebrate, we will! This Sunday, August 14, we will recognize The Reverend Cindy Hershberger's graduation from the Morton Plant Clinical Pastoral Education Residency Program with a cake on the patio. The flowers (which Cindy provided) on the altar will also help make our worship festive as we honor our God who delights when we care for each other.
Caring has been a lifelong practice for Cindy, and it was what led her to pursue her educational goals in caring for the environment and for God's people. Cindy considers herself a lifelong learner, having attended Trinity Lutheran Seminary (MDiv), The Ohio State University (MPA Public Admin & BS Human Ecology) and Florida Institute of Technology (Jensen Beach-AS Offshore Marine Technology).
Cindy's first ministry was in the area of public administration, having served thirty years as an Ohio public employee in government finance offices for city, county and state agencies.
When she saw that that ministry was concluded, she answered God's second call to her by entering seminary. As part of her seminary education, Cindy served LCC as intern/vicar for one year (you may have known her then as Cindy Striker). She formed close relationships with many of the wonderful people with whom she now worships again.
Upon graduation from seminary, Cindy served as senior pastor at St. John Lutheran Church in Canal Fulton, Ohio. And when she sensed that her time there was completed, she discerned that God was calling her to a specialized ministry, serving as a chaplain. So, she relocated back to St. Petersburg and began the program which she recently completed. She enjoys the challenges of her work as a chaplain, and now that she has completed the program she is beginning to serve as a chaplain in a new setting at St. Anthony's Hospital.
Cindy looks forward to the adventures life has in store for her. She has a daughter, Kate, who is married and expecting a baby girl in September, and Cindy anticipates the joys of being a grandmother. In her spare time (what spare time?!) Cindy enjoys fishing, kayaking, camping, snorkeling, bird watching, genealogy and reading novels on any sunny, sandy beach.